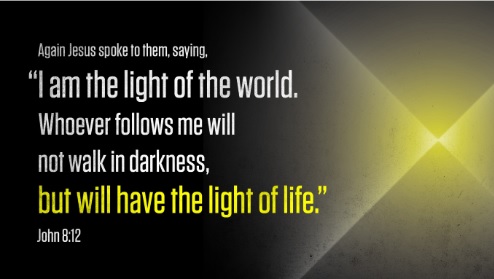 "After some silence, Joshua asked, "How can it cost me nothing but ask me for everything?"
Actually – "it" is better than it sounds.
It's more like something that will cost nothing, ask for everything, and yet we still end up with not only more than we ever had – but more than we could ever imagine.
"Oh, well," Dr. Abdu answered, "a desperate man may have nothing in his pocket … or in his soul. Both are empty. Hollow. So he is willing to accept what is freely offered to him. But even a desperate man like you, Joshua, beaten, bloody, imprisoned —even a desperate man has something he has yet to give.""
Plus, a desperate man is more likely to realize that he is in darkness, and therefore truly want to go into the light.
In case you're wondering, the quotes above are from "Thunder of Heaven: A Joshua Jordan Novel (The End Series Book 2)" by Tim LaHaye, Craig Parshall.  It's along the lines of "The Left Behind" series that Tim LaHaye did with Jerry Jenkins.  I have to say though – so far this one is more believable in terms of how events could happen.  Maybe that's an advantage of having several more years of history taking place.
Anyway – let's look at each part of what was said above.
Costs nothing
At a bare minimum, all that's required is this –
Jn 6:25 When they found him on the other side of the lake, they asked him, "Rabbi, when did you get here?"
Jn 6:26 Jesus answered, "I tell you the truth, you are looking for me, not because you saw miraculous signs but because you ate the loaves and had your fill. 27 Do not work for food that spoils, but for food that endures to eternal life, which the Son of Man will give you. On him God the Father has placed his seal of approval."
Jn 6:28 Then they asked him, "What must we do to do the works God requires?"
Jn 6:29 Jesus answered, "The work of God is this: to believe in the one he has sent."
OK – believing – in and of itself costs nothing.
Believing – in and of itself – is the bare minimum, and results in the bare minimum.
However – look at what that "bare minimum" is –
1Co 3:10 By the grace God has given me, I laid a foundation as an expert builder, and someone else is building on it. But each one should be careful how he builds. 11 For no one can lay any foundation other than the one already laid, which is Jesus Christ. 12 If any man builds on this foundation using gold, silver, costly stones, wood, hay or straw, 13 his work will be shown for what it is, because the Day will bring it to light. It will be revealed with fire, and the fire will test the quality of each man's work. 14 If what he has built survives, he will receive his reward. 15 If it is burned up, he will suffer loss; he himself will be saved, but only as one escaping through the flames.
So we see the bare minimum to be received if we truly believe in Jesus – the one he has sent – is that everything we did in this life counted for nothing, but we are still saved.  
Asks for everything
C. S. Lewis has an excellent summary of what Jesus asks for – after we get to the point of believing in Him.  It's from his book, Mere Christianity –
"Give me all of you!!! I don't want so much of your time, so much of your talents and money, and so much of your work. I want YOU!!! ALL OF YOU!! I have not come to torment or frustrate the natural man or woman, but to KILL IT! No half measures will do. I don't want to only prune a branch here and a branch there; rather I want the whole tree out! Hand it over to me, the whole outfit, all of your desires, all of your wants and wishes and dreams. Turn them ALL over to me, give yourself to me …"
Jesus gives us a plain statement about what He wants – when He was talking to the Jewish leaders –
Mt 22:34 Hearing that Jesus had silenced the Sadducees, the Pharisees got together. 35 One of them, an expert in the law, tested him with this question: 36 "Teacher, which is the greatest commandment in the Law?"
Mt 22:37 Jesus replied: " 'Love the Lord your God with all your heart and with all your soul and with all your mind.' 38 This is the first and greatest commandment. 39 And the second is like it: 'Love your neighbor as yourself.' 40 All the Law and the Prophets hang on these two commandments."
All of our heart – all of our soul – all of our mind.  And then treating everyone else like we'd like to be treated.  That's a lot.
Just in case you're thinking that maybe He left something out – see this when He was talking to his disciples –
Mt 16:24 Then Jesus said to his disciples, "If anyone would come after me, he must deny himself and take up his cross and follow me. 25 For whoever wants to save his life will lose it, but whoever loses his life for me will find it. 26 What good will it be for a man if he gains the whole world, yet forfeits his soul? Or what can a man give in exchange for his soul?"
There's that "follow me" thing again – just like the picture.
So if you're thinking you can live in both worlds – do what He wants and still have something left for what you want, even though you know He doesn't want that – think again.  Use the mind He gave you.  The one He said He wants you to give all of it to Him.  There isn't anything else that you have to give.  'Cause He really does want everything – all of you.
Getting more than we had to start with
So – we give up everything.  Do we really get more than we started with?
Sure – for the one who "merely" believed – they get more.  
At this point though – I have to ask a question.  Think about this as you continue to read.  If we really truly believe – are we also really truly able to stop at that point and give nothing else at all?  Or did you just succeed in convincing yourself that you believe, but really don't?
There are many places where the Bible talks about "fruit" as an analogy for the good things we do after we believe.  The good things we do as part of giving Jesus our lives.  The things that make it evident that we have gone beyond the bare minimum of "just" believing and giving nothing.  Here's one that puts it very succinctly –
Lk 6:43 "No good tree bears bad fruit, nor does a bad tree bear good fruit. 44 Each tree is recognized by its own fruit. People do not pick figs from thornbushes, or grapes from briers. 45 The good man brings good things out of the good stored up in his heart, and the evil man brings evil things out of the evil stored up in his heart. For out of the overflow of his heart his mouth speaks."
So if you're thinking that you really do believe – but plan on giving Jesus nothing at all of what He has asked for – think about these verses – and ask yourself whether or not you truly believe in Jesus?
Continuing with the question of do we get more than we had to start with – consider this parable from Jesus –
Lk 13:6 Then he told this parable: "A man had a fig tree, planted in his vineyard, and he went to look for fruit on it, but did not find any. 7 So he said to the man who took care of the vineyard, 'For three years now I've been coming to look for fruit on this fig tree and haven't found any. Cut it down! Why should it use up the soil?'
Lk 13:8 " 'Sir,' the man replied, 'leave it alone for one more year, and I'll dig around it and fertilize it. 9 If it bears fruit next year, fine! If not, then cut it down.' "
Before we are believers – we are like the tree that bears no fruit.  God gives us more time.  He will also give us opportunities – just like fertilizing the tree.  However, if we continue to bear no fruit – at the end of our lives – we are like the tree that gets cut down.  
For the tree – it's the difference between being allowed to continue to grow and provide fruit and being chopped down.
For us – it's the difference between Heaven and Hell.
So do we have more than we had to start with?
Absolutely.  We started with no belief – no fruit – and a destiny of Hell.  When we truly believe – we have a destiny of Heaven.
Certainly that an upgrade from what we started with!
More than we could ever imagine
To continue with the C. S. Lewis quote above – this is how he finishes that thought –
Turn them ALL over to me, give yourself to me and I will make of you a new self—in my image. Give me yourself and in exchange I will give you Myself. My will, shall become your will. My heart, shall become your heart."
If we think we can imagine what this would be like – we've put God in a box.  A very small box.  What we get is so much more.
Consider this from David –
Ps 139:17 How precious to me are your thoughts, O God!
How vast is the sum of them!
Ps 139:18 Were I to count them,
they would outnumber the grains of sand.
When I awake,
I am still with you
Something greater than the number of grains of sand in the world – that's certainly greater than we can imagine.
If that's too short to make the point, how about this –
Isa 55:8 "For my thoughts are not your thoughts,
neither are your ways my ways,"
declares the LORD.
Isa 55:9 "As the heavens are higher than the earth,
so are my ways higher than your ways
and my thoughts than your thoughts.
Isa 55:10 As the rain and the snow
come down from heaven,
and do not return to it
without watering the earth
and making it bud and flourish,
so that it yields seed for the sower and bread for the eater,
Isa 55:11 so is my word that goes out from my mouth:
It will not return to me empty,
but will accomplish what I desire
and achieve the purpose for which I sent it.
Isa 55:12 You will go out in joy
and be led forth in peace;
the mountains and hills
will burst into song before you,
and all the trees of the field
will clap their hands.
Isa 55:13 Instead of the thornbush will grow the pine tree,
and instead of briers the myrtle will grow.
This will be for the LORD'S renown,
for an everlasting sign,
which will not be destroyed."
Can you really even imagine this?
If you want more – consider the infinite creation of God.
Imagine as far out in the universe as you possibly can. 
Now realize that the distance you've just imagined is literally "nothing" compared to how far it really is to the end of his creation.
Because there is no end!
Being a part of that is way more than we are capable of imagining.
What about desperation?
I said at the top –
a desperate man is more likely to realize that he is in darkness, and therefore truly want to go into the light.
In relation to the image at the top, it's saying that someone who is desperate – someone who literally has nothing – is way more likely to follow Jesus.  Why? Because he really has nothing to lose.  That person knows they're in trouble and need help.  
For those of us that aren't in a "desperate" situation – we're just not as likely to realize that we need help.  We're more likely to think that we're OK.
Jesus pointed this out as well when He said –
Mk 2:17 On hearing this, Jesus said to them, "It is not the healthy who need a doctor, but the sick. I have not come to call the righteous, but sinners."
He wasn't saying that there are healthy / righteous people.  This is made clear in his conversation with the rich young ruler –
Mk 10:18 "Why do you call me good?" Jesus answered. "No one is good—except God alone."

So Jesus was talking about not those who really are sick – but those who recognize that they are sick.  Those who recognize they are sinners and need help.  Those who believe in Him.
Hint to those who think life is great and you don't need Jesus – think again.  Use the mind He gave you to realize that you do need Him.
Walking in the light
Jn 10:7 Therefore Jesus said again, "I tell you the truth, I am the gate for the sheep. 8 All who ever came before me were thieves and robbers, but the sheep did not listen to them. 9 I am the gate; whoever enters through me will be saved. He will come in and go out, and find pasture. 10 The thief comes only to steal and kill and destroy; I have come that they may have life, and have it to the full."
Can it be more clear?
We have a choice to make – follow the thief – or follow Jesus.
One comes to kill and destroy.
The other comes that we have life to the full.
BTW – you are making a choice – even if you think you aren't.  Failure to make a choice is actually choosing to not follow Jesus – which means you will belong to the thief.
The real question then –
Are you up to living life to the full?
I've mentioned before about one of our dogs – Dewey – who has cancer.  
You may remember the Bud Light commercial from a few years ago – "Are you up for whatever happens?"
Dewey – I call him our Bud Light dog.  He is truly up for whatever happens.
He had a chemo treatment yesterday, 
Today – he's felling pretty lethargic.  Probably feeling some nausea as well.  
By the weekend – he'll probably be back to "normal".
One time, he actually went so long without eating or drinking that he had to go in for two days of IV fluids and nutrients.
What we would call a bad time.
But you know what?
When he got to the hospital hungry and dehydrated – he was pulling on the leash – wanting to get in faster than I was going.
And when it's time to go to the cancer center – he's the same way – pulling on the leash because he wanted to get in there.
This was after a couple months of chemo.  After a couple months of being poked, prodded, given shots, feeling bad after each treatment.
But he still wanted to get into both places – as fast as he could get there.
He was – and continues to be – up for whatever happens.
He knows that my wife and I love him.
He know that the doctors, technicians, and the rest of the staff at both places love him.
And he can't wait to get as much of that love as he can.
If you don't have a dog – this isn't normal  Not even close.
So many dogs go in – and have to be carried or pulled.  They sit there shaking in fear.  They want to be anywhere but where they are.
All three of our dogs love to go to the vet.  The previous two we had were the same – even though one of them suffered for years with pancreatitis and went through a lot of tests and treatment because of it.
They all live in the "light" that we give them.  And since they live in that "light" – they attract the people in the vets offices to them.  And they get more "light".  And they give "light" – people notice and tell me about it.
Dewey has what it takes to live like that.  As unpleasant as parts of his life are – He obviously lives for the good times.  He totally enjoys them.  And apparently chooses not to remember the bad times – or else knows that the good ones are totally worth whatever it takes to get them.
But what about us?
Can we do the same?
Are we really prepared to give Jesus everything – knowing that some of what happens will be unpleasant – but the rest of what happens will be so worth whatever we have to give or go through?
Or are we scared?
Jesus addressed this as well –
Jn 14:27 "Peace I leave with you; my peace I give you. I do not give to you as the world gives. Do not let your hearts be troubled and do not be afraid."
And so the one question remains.
And the choice remains.
Are you afraid?
OR
Are you up for whatever happens when you truly believe and walk in the Light of Jesus?